Our Story
Bored of music blogs featuring the same artists, Choose My Music began life sometime around 2011, with a focus of interviewing bands we discovered ourselves as opposed to through submissions or press releases from PR agencies
Choose My Music became a music magazine in 2018, still holding true to their original values, to discovering new music from unsigned, independent label and under the radar bands from across the world and supporting charitable causes.
OUr Magazine
Each issue of our fanzine features interviews with 10 bands or solo artists, lovingly designed and packaged into a 48 page full colour A5 magazine.
Everyone who features in Choose My Music has been hand sourced. We do not accept submissions or press releases from PR agencies
Each issue of our magazine supports a different charity or community group, and profits raised from each issue goes directly to that charity
our mission
We believe music can be a catalyst for social change.
Our Magazine promotes the best in new and independent music with profits directly benefiting local charities around the world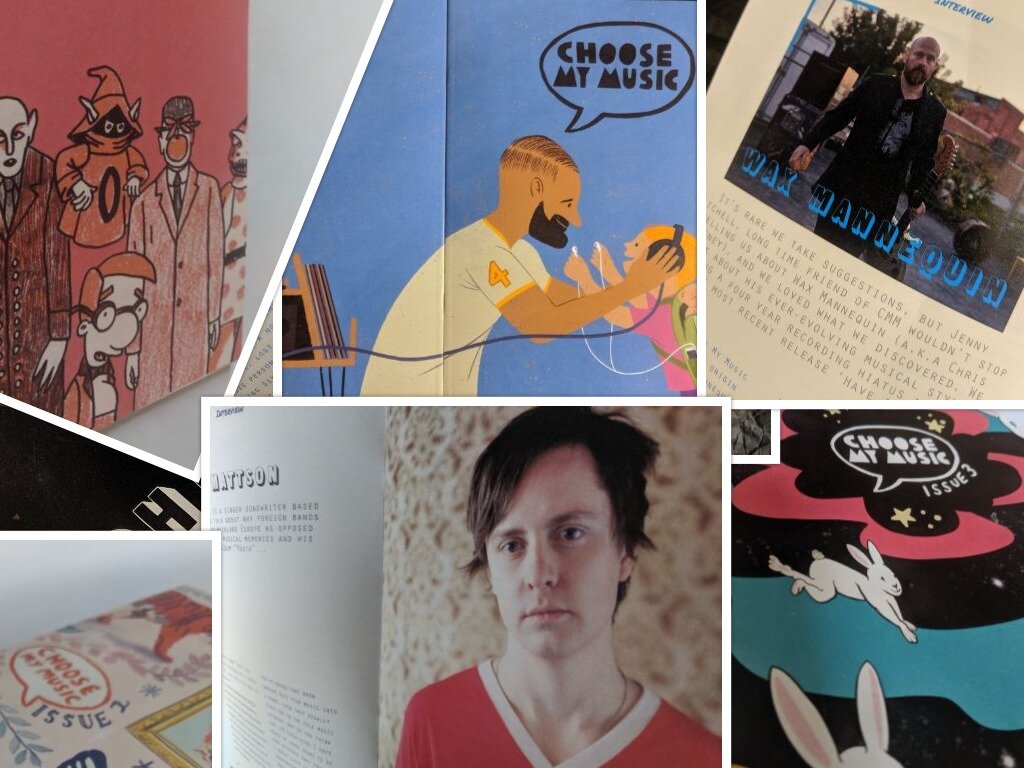 Order The Latest Issue Of Choose My Music
To buy our latest issue of our magazine as well as previous issues